August 11 Diary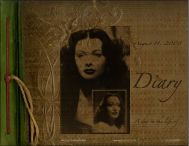 From sunrise in Antarctica to sunset in Hawaii – spanning a 44 hour day on 11 August 2008 we followed the lives of 36 women in Innovation Technology across the globe.
We followed the sun and the women – their lives and love of technology have been captured - what they do and how they contribute to our world and their shared passion for technology is captured in "A Day In The Life Of..." Diary entries...
Click on the cover image at right to download or view in your browser (2.5 Mb pdf file: for best viewing, set your reader's display settings to "Two Pages.")
And if you came to this page directly, don't forget the individual albums!
At The End of the Day…
Our day closed with sunset in Hawaii. One of our Hawaiian models, Roxanne, recorded it for posterity (opinions expressed are her own):